"As many people probably know by now, I tend to attract psychic mediums into my life. All of my closest friends do this work. Yeah, I don't exactly fit in with the typical school yard mom crowd. I talk to planets and my friends talk to dead people! Anyway, while I know my dear friends are always there to provide guidance and messages for me when Spirit signals, sometimes the very human Maria craves the guidance of a person who isn't in my circle and doesn't know every detail about my personal world. I recently had one of those moments and was moved to ask one of my astrology students Meagan Sandstedt Psychic Medium to give me a phone reading. I was not only astounded by her gifts but I have to say, the time I spent with Meagan was SO helpful that it helped push me to face a fear I've been haunted with for years. Spirit guided Meagan to relay specific and intimate details about my life and situation that she had no possible way of knowing. My Nonna came through with the precise message I needed to hear words I asked her to say before I met with Meagan! I am honored to have been the recipient of Meagan's truly incredible gift and whole-heartedly recommend her if you're searching for a psychic medium. She is a beautiful, healing soul!"
— Maria DeSimone, NY


Renowned Astrologer, InsightfulAstrology.com

"Congratulations to Meagan on making the decision to share her extraordinary gifts with the world! I had the distinct pleasure of meeting Meagan at a spiritual healing seminar of Pat Longo's that I attended after an unspeakable loss. Meagan's insights are gentle and genuine and her pure healing abilities are uncanny and quite remarkable. She has raw talent that will certainly and quickly become evident to all. I highly recommend everyone to make an appointment to see her as I know word of her abilities will soon spread like wildfire. I know she will be a huge success and suggest to people who are interested to contact her before she is scooped up by publishers and television producers. Wishing her great success with ♥!"

"I was referred by two different people who had the pleasure of having readings by Meagan. One was in a group setting and the other had an individual reading. Both parties were not only thrilled with their experiences but were impressed with how honest, spot-on, kind-hearted, and gifted Meagan truly is. I met with her and immediately felt welcomed by a warm person with a golden heart. She allowed me the luxury of taping the reading (which other mediums don't always permit) and explained everything in full depth, allowing for the full understanding and clarification between Spirit and I to occur. She was genuine in her responses and elaborated to a degree that only my loved ones who passed would be able to elaborate to. She was spot on with symbols, numbers, names and dates on various occasions and was bone-chillingly correct with exact information that she couldn't have possibly known prior. I can't wait for the next time I get to have a reading with her and I'm counting down the days! I've already recommended her to many friends/family. It's medium's like Meagan that make coping with the loss of a loved one easier. She instills hope, faith, and trust into the universe. She really has a wonderful gift, something that God knew she could handle and handle correctly. Thanks again Meagan!"

"Words do not begin to express my gratitude and comfort from the peace that I found from talking with you. It was if I was sitting with my grandma having a conversation just like we used to. I cannot thank you enough for this, it was so much more than I ever could have hoped for. Your words and messages brought light and closure to a lot of things in my life and eased my mind with thoughts on the future. Something just clicked and it's almost like I know my purpose, and the feeling that comes from that is amazing. I told my husband we need to start looking for a house this weekend!!!! Thank you again xoxoxo"

"Meagan is my Spiritual Angel! I consult with her on a monthly basis for Intuitive Counseling. Through our phone readings and spiritual coaching, she has helped me become more grounded and been a positive force in guiding me through the recent life~altering changes that have occurred in my life. She is a true light!!"

"Meagan, thank you for such an enlightening experience. I feel so relieved today, after having spent so much time in a state of anxiety and fear. Knowing that my grandparents are around me and the kids is such a relief. When you asked me the significance of the red bird yesterday I couldn't figure out what it was. You mentioned the song "Rockin' Robin." I was on the baseball field with my daughter this morning while we were watching my son's first game of the season.... I was asking her if she remembers singing that with me in the car where we usually listen to music together, as I was trying to remember myself. Then I looked at my son out on the field … I knew that his team name is the Red Wings, but it didn't occur to me until I saw him in the shirt! I was instantly floored! I knew in that moment that my grandfather sent this in reference to my son! A day in advance no less! It was him telling me that he sees them and loves and protects them. I felt like my grandfather was there with us. I have never had that feeling before. I suddenly felt my loneliness dissipate. What an awesome sign! I love it! Thank you again!"

"As a light worker I have spent the better part of the last five years in constant transformation. It is a rewarding time but also exhausting. Enlightenment can be painful and bring a lot of questions and doubts to the surface. I have had lots of psychic readings done over the years to assist in these times of questioning, with the hope to bring some clarity as to when these struggles would finally give way to the goals I was working toward. I have never been disappointed with my past readings, but it wasn't until I had a reading with Meagan that I realized what I had been missing all along. My hour with Meagan was by far the most profound reading I have ever had! She gave me the opportunity to see my Soul Path and explore the karmic challenges I am facing in this lifetime. When I stopped asking for the How, What, Where and Who of how everything will happen, and instead explored the big WHY the answers that unfolded have brought all the puzzle pieces in my life together to show me the BIG picture. I now see my challenges clearly and know where my karmic work comes into play to be the best me that I can be. I know if I can rise to these challenges, all the details will simply fall into place. She helped map my past lives to see patterns that need to be broken in my life in order to evolve. My loved ones came through with such love and support and gave me insight into how they have helped steer the ship through the years. It was such a gift to hear them cheering me on! Thank you Meagan for sharing your incredible gift with the world, for introducing me to my Spirit Team and for being a part of my "Ground Team" in this life. You are a beautiful soul and an incredible friend."

"Meagan truly has a gift. She provided such a beautiful and motivating messages, which gave me comfort and clarity. I cannot say enough positive words about her and our session together. She was "right on" with messages from my loved ones, unbelievably accurate and validating. In regards to my future endeavors, she was able to provide insight and once again, was "right on" with specific occurrences. She knocked my socks off! I highly, highly, recommend Meagan and her truly beautiful gift. You will not regret the experience! Life changing!"



"Words cannot truly express my gratitude to Meagan. I had never done anything like this and was unsure of what to expect. I always have said I would have to experience this to believe it. I knew in the first 5 minutes it was undeniably real and heartfelt!!! I was told things she couldn't possibly have known!!! As a result of seeing Meagan, this heavy weight I have been carrying from my tragic loss lifted in an instant. She answered many of the questions I had and did not try to guess the ones that did not come to her. I respected that. The peace that I feel now is not only the first peace I had felt since my loved one's death but possibly in my life. I feel like she enabled me to move forward by validating what I believed to be true. Thank you."



"I had a reading with Meagan today and she was absolutely amazing. I got to hear from my sister and other loved ones. I have been to a couple of different well known mediums on Long Island and Meagan was definitely one of the best I have seen!! Not only is she an amazing medium that contacts your loved ones, she is an amazing person who really cares for her clients!! I am so happy I got to meet Meagan and to have her in my life !! I can't wait to go back and see her again."

"Dear Meagan - The feeling is indescribable to be able to sit down with you and connect with my mother. I wish I could keep you in my pocket!! The positive and healing energy you project is so powerful. Words cannot express how much I miss my mom. I struggle on a daily basis to see the signs that she sends me and I often question if she is really with me. There is no doubt that she was with us during my reading with you the other day and I now know what I need to do in order to be more open and aware of her signs. It is almost 3 years now since her passing and it has been an extremely difficult time in my life... so many changes and transitions. You have helped me see that this is the process that will help get me to where I need to be. To trust and have faith that the universe has a bigger plan. It is so comforting to connect with mom and to have you provide such meaningful messages from her. I cannot thank you enough for the amazing reading I had with you. Thank you for having faith in me and for the friendship you have provided. You are a beautiful person inside and out and we are all so lucky to have you a part of our lives."



"As the universe does, it presented to me, a woman who had just had a reading with Meagan at her location in New York. As skeptical as she was, this person was blown away with the information that Meagan provided to her to help her in dealing with her grief of losing a parent. I am an intuitive, as well as a light worker. I rarely go to mediums or psychics now because they usually just confirm what I already sense and know. But I was drawn to and compelled by spirit to contact Meagan, and boy was I in for a very pleasant surprise! Meagan is so warm and nurturing as well as SO dead on with the information from my angels and spirit guides that were being relayed by her to me. Prior to talking to Meagan during my phone reading, I had self doubt about the messages that I was receiving and I was losing my way as a spiritual being. Meagan re-affirmed the messages that were being sent to me that I had began to doubt, and now I feel like a black cloud has been lifted from my soul and I now have clarity again. I felt that through Meagan, I was talking to my loved ones who had passed and in the process of my reading, I made a connection with a kindred soul in Meagan. Thank you so much Meagan for all that you do, and for who you are as a light worker of God."



"I have to say the experience I had with Meagan was a very uplifting and a much needed gift for my heart. I've needed many answers for a very, very long time. Part of me feels like I'm myself again because of how you've helped me. I thank you so much for spending the time with me and getting through every question I've had. I will continue to get more readings from you. This was for real and if there are any skeptics out there, take a chance, meet with Meagan and you'll find everything you may have been looking for but cannot find on your own. This was truly the best experience of my entire life. Thank you so much for helping me. I am forever grateful!"

"My family and I had life changing readings with Meagan!!! When I first met Meagan I was searching for answers to my husband's death. I had so many questions...Meagan answered all of them. Meagan had never met me before but immediately knew I had a mother, husband and son that had passed away. She was able to give me the closure and peace that I was looking for. It felt like 200 pounds had been lifted off my chest. Meagan was so amazing that I asked my grown children if the wanted to see her. They also needed to find peace and acceptance. We went as a group and they had an incredible visit with their father and brother. They heard the things they needed to begin healing. It was a beautiful experience for all of us because of who Meagan is. She is a kind and compassionate person that has chosen to share her incredible gift. Thank you so much Meagan!"

"Thank you Meagan for a such a great phone reading today! You said so many things to confirm that my mom was communicating with me and sees me and is with me for all that is going on in my life. You left me with such a sense of peace. You have a beautiful gift and are a beautiful person as well! I am so thankful for having gotten a reading from you. It is an experience that I will treasure forever."

"Thank you Meagan for a great reading! You said so many things to confirm that my grandmother was communicating with me and is with me for all that is going on in my life. You left me with such a sense of peace. You have a beautiful gift and are a beautiful person as well! I am so thankful for having gotten to read with you, it is an experience that I will treasure forever."



"I had the fortunate opportunity and pleasure to meet and talk with Meagan for the first time. It definitely will not be the last! She absolutely amazed me with her abilities to instantly connect to my grandma who recently passed away. Meagan's connection to Spirit is such a gift to anyone like me who wants to reconnect with a loved one who has crossed over. There is NO way Meagan could have known SO MANY intimate details between me, my grandmother, and my family …..yet she continuously blew me away with her validations that were so right on! Not only is Meagan special given her natural psychic and medium abilities but she is also such a warm, inviting person and she makes you feel so welcome and at ease from the moment you meet her. She definitely reconfirmed what I truly believed, that death is not the end and that our loved ones are always around us in Spirit. The confirmations and validations she is able to give are such a priceless gift. Thank you Meagan!!"



"Meagan, I am still in shock and awe (in a good way) from my reading today. You gave me the clarity and comfort I needed while expressing things there was no way you would have known. I still get chills when I look at the paper you gave me and it is all making sense and coming full circle. My mom and I experienced a "joke" when I came home. This just solidified everything Thank you so much again from the bottom of my heart. It is nice to feel calm, clarity and at peace. I look forward to seeing you again sometime in the future."

"WOW …what can I say? I had a phone reading after the love of my life passed away. So many unanswered questions added to the fact that his death was on my birthday. It hurt to breath. I scheduled a phone reading with Meagan . I will tell you I have had readings before…… This was different! I was told so much that it was as if he was sitting there with us. Some of the information was hard to process. I took this to his mom and she validated all I was told. I finally have the answers that I so deeply needed. I got to say goodbye and I was able to forgive. I found out why I met my soul mate and have begun to understand that this was all in God's plan. You can't get better. Meagan is coming from an amazing place of love and light. God bless you Meagan.

"What an amazing experience I had yesterday with you during my phone reading! My reading was powerful, revealing and shook my heart free of my fears. I felt as if my heart had a voice and was talking to me. We had such a great connection and I cannot thank you enough with my words! The beauty of your gift, you determination, and the courage you have to use it impresses me. I can say that after our time together I took some time to process all the information I had been given and I can see the light you brought to my life after such a long time in the darkness. Thank you again!"

"Meagan is incredible. I am very grateful to have met her. My session was special, cathartic and empowering. Meagan delivers messages with Grace, Humility and Care. It was an amazing opportunity to connect with loved ones and I left our session with a renewed sense of how to face some current challenges. Meagan, Thank You, Thank You! I have since gone on to purchase Gift Certificates for many family members…..there is no better gift in this world that you could give someone you love!!! Thank You."

"Meagan, I can't thank you enough for what you have given me. You brought a piece of my heart back and taken so much sadness away! After 9 long years I feel like I can finally smile and live my life to the fullest. You have answered so many questions and given me a gift I truly can't explain! I thank you with all my heart!!"

"I can't thank you enough for all you've always done for me! You are an amazing medium who can always tell me what I need and when I need it. 5 months ago when you walked in and said I was pregnant, I did not believe you! It, quite frankly wasn't possible and the timing wasn't perfect! It was supposed to happen the next month! You kept insisting and I kept telling you that you were wrong! I don't even know why I doubted you! Of course, 3 days later the pregnancy test showed a big, bright plus sign! The second time I took the test the word "pregnant" popped right up! Like you always say, Spirit has a mind of it's own! It would have taken me much longer to know my wonderful news had it not been for you! You said it was a girl-and 5 months later, here we are! Celebrating at the gender reveal party that it will be a girl! And this is just a little bit of what you have done for me. Especially the DOZENS of times I ask my grandfather for a special message and you call immediately with the message. I never doubted the after life, but sometimes you question what you cannot see. I have no questions, no doubts, and no worries about life because I find so much comfort in knowing that I have such special angels looking out for me! Thanks for sharing your gift with me! I feel very fortunate to have you in my life and to call you my friend!!"

"This was my second time seeing Meagan in just a few short months. My reading this time was more of an 'Intuitive Counseling' session as opposed to my initial reading where I received a lot of validations and messages from my loved ones. If my first experience was not amazing enough, this time was even more than I could have imagined. It was like my grandma & guides were helping me to make some changes to bring me even more joy and success. In your time with Meagan you feel like you are sitting with your best friends , and having a very deep heart to heart. She makes you feel so comfortable and is just radiating with light & love. I now feel confident in what the future has in store for me and how I can make it even better. Thank you again for everything you do!!!"

"Where do I begin??? Saying, "thank you" doesn't seem like nearly enough, but it's all I can come up with. THANK YOU! THANK YOU! THANK YOU! Thank you for channeling my loved ones and passing their messages of love and support on to me :) Thank you for validating my inner voice. Every time I think back on our meeting, I feel stronger and more excited for this new chapter. Which, by the way, I'm calling "How Lori Got Her Groove Back" LOL! You've helped me to find my "Hope" again.... and for that, I am forever grateful. You are such a genuine, kind soul. I can only imagine how many lives you've touched along the way... and will continue to do so. Blessed Be ♥ "

"A year after I had my first private reading with Meagan, she did a group reading for 10 members of my family. It was an incredible experience!!! We were all hoping to hear from my husband, Bill, who passed away about a year ago. Well we more than heard from him. It was as if we were sitting at the table with him. We laughed so much and cried a little. He is still just as funny and wise as he was in life. Each one of us had a special message from him that was unique and personal. I have been a client of Theresa the Long Island Medium for many years and was very happy with my experience with Meagan. It was an afternoon that was filled with love and will always be remembered. THANK YOU Meagan"

"Dear Meagan - I can't thank you enough for my reading the other day. Something made me pick up the phone and call to make an appointment with you. So much change was happening in my life. You were able to explain all the "whys" I was questioning and make me see more clearly that all these changes were actually beautiful and necessary gifts from the Universe. As soon as I let go of the fear, everything in me shifted and I now see all these changes as the most amazing opportunities for growth. You have a remarkable gift and I am truly blessed to know you and call you my friend!"

"I cannot begin to thank you. You have connected me to my loved ones. You have given me peace. You mentioned the little things that no one would know, you acknowledged so much. You mentioned my families' hard times and struggles and knowing that my loved ones are with us and guiding us is indescribable. The greatest feeling is to know we honored my loved ones wishes and their acknowledgement was praised. It was truly a blessing to have a reading by you. It won't be the last. Thank you from the bottom of my heart. 'We are together'."

"Last week I had the wonderful opportunity of meeting Meagan and getting a reading. At first I was a bit nervous for my appointment, but soon after entering her beautiful location, I felt a warming sense of peace and tranquility. Meagan accomplishes this with candles, incense and her warm and caring attitude towards life, health, happiness and spirit. I have been to many psychic/ mediums in the past, but Meagan stands above all. With a legitimate concern and passion, Meagan conveys all of what she sees and hears. All for your highest good. To sum things up, a session with Meagan is an experience we should all have. Thank you again my friend for all of your help. I look forward to coming back again soon!"

"Meagan, I just wanted to say thank you for one of the most amazing readings. The other night was the first time my 3 girls ever went to a reading and they were looking for something special. They wanted to receive something from their grandparents. Well, my girls and I shared an experience that will always be with us. The messages that you shared from our loved ones were way beyond my girls' expectations and mine. You have a special way about you that brings messages from the heart. So from the bottom of my heart... thank you."

"Meagan, you are a beacon of positivity and light, and you radiate warmth and love. I am grateful the Universe put you on my path. Your selflessness inspires me. You are just a good, good soul, and I am honored to consider you a friend. For anyone who may be considering a reading, for those that are local to her, I would say…. do not hesitate! Her energy is infectious, and it is impossible not to feel good around that energy. I had no one in particular I was looking to channel, but when the dreaded time comes that I lose someone near and dear, it is Meagan that I would call upon, in seeking comfort and peace. She has a beautiful gift and is a beautiful person. ♥ ♥ ♥"

"I have to say, after my reading, it did help clear up a lot of lets say fogged situations. It helped me with direction, and with information from my dad who passed. My reading is an on going experience."

"Thank you MEAGAN for sharing your incredible gift with me with such grace & compassion and providing me with the chance to connect with my loved ones who've passed on. The messages that came through were both profound and HEALING and will stay with me now for always as I continue on my journey. I'm in awe at the power of spirit & the TRUE miracle of life as we know it! You are an earth angel & I'm SOOO blessed to know you. Peace & Gratitude ALWAYS."


"Thank you for the phone reading. It was a wonderful experience!!! I was a little nervous at first because it was my first time. You were calming and put me at ease. Your gift to be able to channel my loved ones was an unbelievable experience. You shed light on many things and the experience left me with a feeling of peace. You have a special gift. Thank you for sharing it. :)"


— Gina A., VA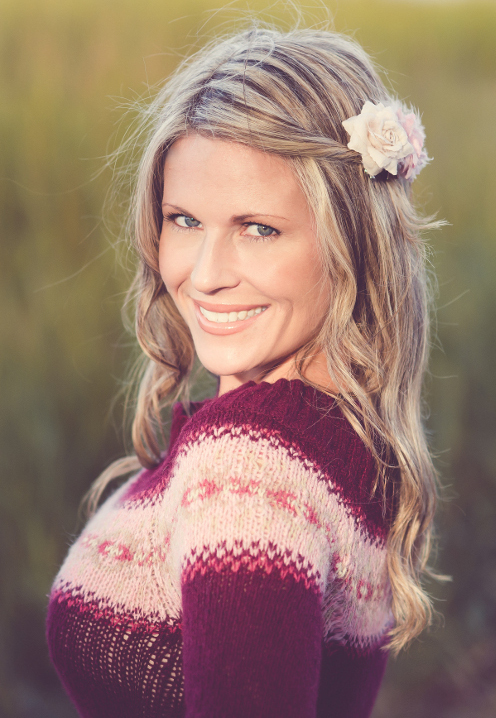 "I have had the privilege of mentoring Meagan over the past several years. She is a beautiful, compassionate soul with an amazing gift. She always gives more to her clients and her healing messages are spot on."
— Pat Longo
Spiritual Healer, Teacher, and Speaker

"I consider myself lucky to have had a reading by such a warm, caring and talented woman. From the moment I entered Meagan's space I felt comfortable and welcomed. Meagan started channeling my loved ones almost immediately, especially the one spirit I was really hoping to connect with. She was spot on with her reading and her delivery of information was sincere. I left my reading feeling calm and with a sense of peace. I look forward to seeing Meagan again. Thank you for sharing your gift with others, you are truly an extraordinary person."


"Meagan is an amazing person. She helped me before my husband passed away and after he passed. She guided me and explained things so clearly. I thank God for her and what she does. Thank you my friend for everything."
"Meagan, I just want you to know it was a pleasure meeting you and having you read for me. Your energy is amazing and my reading was incredible! Love the puppies too! I can't wait to see you again in the not so distant future! God Bless You."

"Meagan thank you so much for the amazing group reading you gave us last night. Your messages really helped us all. You have a beautiful gift and by the way my daughter slept through the night! Thanks again!"

"Recently I had the wonderful opportunity to meet with Meagan for a second time. The drive to my session consisted of many thoughts racing through my mind. Apprehension, anxiety, and fear of the unknown, was all I could think of. But, upon entering Meagan's space, all that negativity that I brought with me immediately disappeared. Meagan greets you at the door with a warm embrace and a giant hello. And then it hits you...... You are here for more than just a reading, you are here to spend an hour with a very close and very dear friend. Meagan is spot on in what she sees, and conveys this to you with the upmost compassion and patience. Speaking through spirit, your guides, and loved ones that have crossed, Meagan tells you what you need to hear in order to make your life whole and complete. Meagan covers many, many areas and she generously tells you all that she sees as well as takes time to answer any questions that you may have. Upon leaving, Meagan wishes you only the best and a heartfelt goodbye. And then driving home, you realize that everything she said all comes together and makes sense. Thanks again my very dear friend. See you again very soon."



"Meagan, it was amazing and magical meeting you! You were able to see so many things and validate the guidance I needed from the spirits around us. Your energy was positive and inviting. Thank you for one of the most incredible experiences I have yet to have! I cannot wait to see you again! Love & Light. ♥ So much gratitude for you entering my life!"



"I had a reading with Meagan the other day and it was exactly why I hoped it would be. Meagan is talented, compassionate, and professional. My grandmother came to me and Meagan translated conversation that only my grandmother and I would have known. I would defiantly recommend having a reading with Meagan, and will be going back for another reading myself in the future!!!"

"Meagan meeting such a beautiful person doesn't come often. You not only have this wonderful gift as a medium but also the wonderful gift of making others feel special . From the little time I met you, you have impressed me with your amazing ability to deliver beautiful messages . Thank you for inspiring me in my own abilities, for believing in me and for sharing your gift with so many others. Everything you have said to me has helped me in so many ways . Thank you Meagan!"

"Spirit was validating my session with Meagan when we initially spoke over the phone to set up an appointment. Each time she spoke I heard a loud heart beat in my ear! I'm always thankful for signs of yet another angel in my life! Through Meagan Spirit validated each of my children & provided the guidance I was seeking...not only with them but relationship and career guidance too. Meagan is lovely & is clearly connected to Spirit & doing her piece for the Universe. I am thankful for the divine experience & welcome changes ahead."

"I just wanted to thank you so much for the experience last night! It was absolutely amazing and more than I could have hoped. You are just an amazing and wonderful person in general, you make everyone feel so calm and you focus on what the person needs to get out of the reading. For me, going to you is like going to a good therapy session that you didn't even expect to have! Thank you so much! Hopefully I'll get to book another reading in the future!"

"Hi Meagan! I wanted to thank you so much for our meeting last week. I've had a week to reflect and let our session soak in and I am so grateful to have found you. You have made the difficult event like losing a loved one easier to handle, validating that they are with me. Thank you for your words of encouragement and foresight, it has helped me feel grounded in the career path that I have chosen. I look forward to us meeting again!"

"Meagan, it was so great to speak with you again! It is SO amazing how spirit is able to come through so clearly in our phone readings. Even when I could not connect the dots on the person you were referring to during our reading, something amazing happened. A few hours later I was speaking with my daughter and she was sharing a story about person that had the same name you were speaking of. It hit me that person you were speaking of was using their formal name not their nickname. It all makes sense now. You have such a gift. Thank you!"

"Thank you Meagan for helping to make our fundraiser such a huge success! You went above and beyond, planning, organizing and guiding us in the right direction. You as well as the other 3 mediums you brought together for us had such a positive impact on everyone who joined us today. It was a beautiful day even if it ended with snow!"

"Thank you for a wonderful reading that left me feeling happy and helped me to clear the circling thoughts of all my "what ifs". Your karmic spiritualism helped me understand, accept and feel at peace. You have a wonderful gift."

"Thank you so much Meagan for allowing me the opportunity to communicate with my Dad. It was such an amazing experience. I am still in shock! You are a very special person with a special gift:)"

"Dear Meagan - Thank you for helping me connect to my loved ones and confirm all that I had been feeling and experiencing. You helped me connect to a lot of my loved ones who had passed on and most notably my grandfather. The things you knew could have only been communicated to you by him. Besides your amazing and blessed ability... You are warm, kind and welcoming. The messages you shared from my loved ones have helped shape me even just in the last few weeks since our reading and also helped me to be at peace with some things as well. I will definitely be getting another reading in the future."

"Meagan, it was a pleasure to meet you. The confirmations you gave me in my reading gave me full confidence in your abilities. Much love and light."

"I would like to take this time to thank Meagan for an interesting and enlightening experience. I had my reading almost 2 months ago and still find myself thinking about it. Meagan was able to connect me with relatives who have passed and gave me clarity with regard to a personal issue. I highly recommend Meagan...she is professional, compassionate, and committed to her calling. I was nervous at first but was able relax and I found the hour went by very quickly. I will definitely have another reading in the future."

"I have a lot to thank Meagan for.... The reading was amazing. It was more than just a reading, it was almost a therapy for me. Meagan is so good at what she does, and she has this special energy that it makes it so easy to talk to her. She not only helped me to connect with my loved ones, but she also helped me have a better understanding of what's going on in my life right now, and the possibilities for me. I have a lot to thank her for!! Thank you one more time Meagan!"

"Dear Meagan, You have an incredible gift and I am so grateful that you shared it with me. There are no words to explain how amazing my life has been since meeting you. I "believe" and my wish is for everyone to open their hearts and minds so that they may receive messages in their everyday life. Thank you and I look forward to seeing you again!!!"

"Thank you so much for such a wonderful experience...you described this picture to me before I even knew it existed described it perfectly....my grandmother was looking though some old stuff and came across it and gave it to me. It gave me the chills I can't thank you enough and look forward to meeting with you again."

"Thank you Meagan for my incredible reading. Not only was it totally accurate, but it was soul soothing and gave me great inspiration for my life going forward. I have highly recommend you to many friends and family members!!!"

"Meagan was amazing! I got so much more out of this phone reading than I expected. I lost someone very special to me recently and was feeling stuck like I just couldn't move on and today I feel like I got the closure that I needed. I am still in aww with all the details in my reading everything was right on point even on the phone. Thank you Meagan for bringing me such comfort."

"I just had my first reading with Meagan and I am very pleased. I was nervous going into it but I was very quickly eased by Meagan. I didn't need to ask questions, everything I needed to know was told to me almost immediately. I am recommending my friends and family to her as I will be making another appointment with her! Thank you Meagan I feel so much better!"

"Meagan has an amazing gift to channel messages from our loved ones on the other side. She validated that the spirit of my loved ones are with me by sharing specific details that only I would know... I was amazed by how the information just flowed out of her, so quickly and so detailed. There are really no words to describe how it feels to hear from loved ones that you never thought you would hear from again in this physical world.. It was truly a blessing to spend time with Meagan because I received confirmation that our family made the right decisions regarding certain things after my grandmother's passing. To receive such a healing message was priceless.... Thank you so much Meagan!"

"I had an amazing reading with Meagan. She is the real deal !! I can't wait to see her again. My daughter also went to her and was blown away. Thank you so much Meagan!! We love you xoxo"

"Meagan, you are a beautiful person inside and out. My experience with you was a gift and I am so thankful for it. You have a unique ability or as I should say you were born with a gift. I am still in shock over the details and validations in my reading. I was able to ask you anything and you didn't judge me or look at me like I was crazy. I was also able to understand everything you said to me. It gave me comfort knowing that Spirit and the Universe work together in ways to deliver messages. You also brought a positive look and light into certain situations. I am going to take your advice and put the white light over myself. I would recommend you to anyone! I look forward to seeing you in the future."

"The phone reading you gave me today was beautiful. You really eased my anxiety about the future and reminded me of the importance of faith. Before the reading, I had made a list of things I wanted to talk about with my loved ones and you hit on every topic in the exact order written on my list! You also made contact with the three people I most wanted to hear from. I will follow the advice you gave me on speaking my truth, and will absolutely be keeping you updated on my progression in life."

"Meagan is truly an earth angel. She calmed any anxiety I had about connecting to loved ones the moment I walked through her door and she guided me through the entire process. Meagan indicated specific, personal examples of connections I had with family members and friends that have passed, which brought me to tears. She was professional, caring and considerate of my experiences while still managing all of the energies that came through! I have already recommended her to many family members and friends for connections and guidance. Such a profound life experience! Thank you, Meagan!"

"I can't thank you enough for all you've always done for me! You are an amazing medium."

"Thank you Meagan,,,our session gave me such an overwhelming sense of relief and comfort. Words cannot express how you changed my outlook on life."

"I have had multiple phone readings with Meagan. I must say the time that I have had speaking with her has done things for me at times in my life where it hurt to breath. Words could never articulate the power of her beautiful soul. I was blessed with an Angel."

"Thank you so much for the amazing phone reading and the wonderful connection you facilitated for me with my Dad! You totally nailed it! Even though we hadn't previously met, you had spot-on insights to me, my family, surroundings, and life! You were so in tune with what he had to share and I was "buzzing" after the reading with the amazing revelations and closure you provided. Your clarity and generosity are so appreciated. When I shared details of the reading with my Mom, she was thrilled to hear his message. And I will definitely be contacting you again in the coming months for follow-up and guidance. Thank you, thank you, thank you. You are amazing!"

"Thank you Meagan for your wonderful reading today! It gave me such a peace of mind with my parents passing! You are amazing! I am still thinking of my session with you! Thank you so much."

"Thank you Meagan for our connection today. During our phone reading, you gave me great insight, hope and joy that my journey for a greater good and to believe in my faith and there is a reason to the madness sometimes:) You helped believe even more that in the end this will make sense and will continue towards healing and happiness, and that I have so much to look forward to;) You gave me the number one thing I needed, which was my Hope."

"I had a great reading with you Meagan. I really enjoyed our time together and cannot wait to come back again. Thank you :)"

"Meagan I would just like to say that seeing you again after about 20 years was amazing, and getting the reading that I did from you was more than I could have asked for... You have a true gift, and I am grateful for the connection and information you had to share with me... Everything was right on, and resonates with me daily xoxo"

"What do I say and how do I begin to thank you so much for a beautiful reading! I truly believe your gift brought me to speak with my dad. What a gift to know he is aware of my life and with me when I need him most. Thank you thank you and THANK YOU :):)"

"I had such a blessed visit. Found peace and closure. Meagan is exudes love and made me feel full of joy and hope.

"I had the opportunity to have my second reading with Meagan…..it was peaceful, re-affirming, comforting, and eliminates so many questions. It is just so comforting to be there, knowing where it is all coming from. I can't even put it into words what it does and did. Afterwards, you leave with less questions, more directness, more assertiveness, direction, that's up to us, Meagan brings us to that point …Thank you Thank You!


The power of a testimonial can be tremendously comforting, as well as encouraging, to those who have not witnessed the healing and insightful exchange that takes place through Spirit during a reading. Thank you for contributing to my mission in sharing this life-changing gift and allowing others to open their hearts and minds to the presence of Spirit in their lives.