"Stop the flow of your words, open the window of your heart and let the Spirit speak."
— Rumi


Who am I and what is my purpose?
Aside from being a mother or a father, a wife, a husband, a child, sister or a brother…. this remains to be a question that many of us ask ourselves daily and will continue to ponder throughout our lifetime. "Who" are we really and what are we here for outside of any and all of these labels we put upon ourselves and use to define ourselves. Just like you, I have also been on a journey to self-discovery. Although I am still learning and growing everyday, it is with great honor and humble privilege that I am able to say that among these significant aspects of my identity, I am also a Psychic Medium. I am an Intuitive Counselor, an Empath and a Reiki Master as well. Although I was not always able to say this without complete faith in my abilities and fear of judgment, I am deeply grateful that "With Spirit By My Side", I have been able to face my self-inflicted fears and strengthen my faith and embrace the gifts that were bestowed upon me prior to my soul embarking upon this incarnation.

Before I fully understood and realized that I had this very special gift, I lived a rather typical life. I still do in many ways. I was born and raised in Long Island, New York with a mostly traditional upbringing. I did all of the things that most children do. I participated in many activities both in and out of school. I was very social, athletic, artistic, and musical and I loved to read. At a young age my unexplainable pull towards the metaphysical world was probably most notable in the books I was drawn to. As other children were reading what was considered "age appropriate" topics of interest, I was intrigued and innately "at home" reading about spiritual concepts such as reincarnation, soul paths, past lives, karma, energy frequency, how our thoughts and words manifest into our reality and the power of prayer.

Although I was completely engaged in life, I vividly recall feeling like I didn't fit in. I felt like I was a bit "different" from my friends but not in a way that I could put into words. I was often referred to by family and friends as an "old soul" and described as "too sensitive." I could almost feel people's emotions, as if I was inside of their skin and looking through their eyes. That too was very confusing to me. I did not know what an empath was at that time or let alone that I was one.

From the time I can remember, I felt a strong presence of "others" around me. I sensed this energy in a different way then I felt my family or a friend sitting next to me. I remember felt unexplainably connected to loved ones who had crossed over, even those I had never met here in the physical world. I strongly felt that I was somehow guided, supported, safe and protected, like I had this entourage of energy with me everywhere I went. I later discovered that these were not only my loved ones but also my guardian angels and my spirit guides. I had such a strong sense of intuition, an uncanny understanding and knowingness of why certain events were occurring on a deeper level. I could see happenings from the "inside" out, which is how I would explain this knowingness at that time. I later realized that I was seeing people and events in their lives from a soul perspective. I would share information with others that I would have no way of knowing. They would not be exactly certain how I was privy to these insights and frankly neither was I, especially when to my surprise they were able to validate information I seemed to just "know" from a source outside of myself.

At 16 years old, I experienced a back injury that changed the direction of my life. I later realized this was a pivotal point in my "purpose" becoming more clear and attainable. After exploring all that traditional medicine had to offer, frustrated and desperate, my parents and I began to investigate holistic approaches as a last resort effort to heal my injuries. It was at that point that I was introduced to Reiki, Acupuncture, Reflexology, Yoga, Meditation and other non-traditional healing modalities. The clarity and inner peace that I achieved through these ancient practices was a necessary part of my "apprenticeship" towards discovering and embracing my gifts on a deeper level.

At 18 years of age, I found myself very far from home. After 4 years at the University of Arizona I completed my college education. After graduation I embarked upon the next step of what I call my " purpose training" at the Southwest Institute of Healing Arts in Scottsdale, Arizona. Here, I continued to immerse myself in learning more about energetic techniques such as polarity, how to read auras, what chakras are, color therapy, how to use essential oils and many other avenues that enhanced and further deepened my understanding of the mind, body and Spirit connection. In the years to follow I went on to marry my soul mate. I achieved great success in my professional career. I became the mother of two of the most beautiful souls that I have ever encountered in my life. On all levels, I had a beautiful life. I implemented and utilized all of this knowledge I had acquired along my journey to establish myself as a successful contributor to society. Life was good.
In 2009, my life took a very unexpected turn in a direction nobody ever wants to encounter. My family suffered an incomprehensible loss, the sudden passing of a very dear friend, part of our family, someone we could have never imagined our life without. In my state of grief, I existed with my heart hurting in such a way that I did not know possible to feel. There was a palpable sadness in every breathing moment of my life. I was in a place that was foreign to me, unchartered territory and I was very afraid. I could no longer find, nonetheless feel, the joy that I had always felt inside of me, my Light. I knew that I could not survive in the space I had unexpectedly been catapulted into. I was drowning. So in an effort to find my way out of this darkness, I went in search of releasing this deeply penetrating sorrow that had taken over my being.

Through a friend, I was led to a Reiki practitioner where I slowly started to process this unfathomable loss. My thoughts and feelings began to shift and little by little, I began to "heal." In this cathathysis, I was becoming a clearer vessel again. Even more clear than I was before. My connection to Spirit heightened to a point where Spirit made their presence known to me regularly and this time I was aware that I was receiving information….messages, from a source greater than myself.

Coinciding with this time period, I was fortunate enough to have a reading from Theresa Caputo, the "Long Island Medium." During my reading, Theresa told me that I, too, have the ability to communicate with Spirit. Spirit shared that my purpose was to use this "gift" to help comfort people who were in need of loving and healing messages from their loved ones who had crossed over. Throughout my life, I had been advised by other psychic mediums that I had the ability to channel Spirit. I always fluffed it off, chalking it up to my very strong intuition. In the past I had never been ready to truly embrace this truth. I justified my unwillingness to accept this aspect of myself. During the reading, Theresa advised me to attend classes with a healer and teacher by the name of Pat Longo. Pat is the same mentor and friend that helped Theresa herself to better understand and share her gifts. So in an effort to continue to heal and to better comprehend the intense changes that were happening within my world ….. I did!

During my classes with Pat, the journey of a lifetime, my lifetime, began to come together. All of the pieces of my "puzzle" started to fit perfectly beside on another. I was able to see how every event in my life whether I had seen it as a challenge or a blessing, was in fact a GIFT. Each was an opportunity for my personal growth, my evolution, my enlightenment. It was an accumulation of each of these events that led me to this divine moment in my life, this crossroads, this pinnacle. I found myself ready to acknowledge who and what I really was. I realized what my soul had chosen and contracted to do before its incarnation here in the physical world. With the guidance, support and friendship of Pat Longo, I began to TRULY understand, embrace and develop my abilities to connect with Spirit and channel their healing and insightful messages to others. I realized that my souls purpose had been all the while to accept Spirit as the guiding force it had been in my life and to use my divine intuition, knowingness, compassion and empathic abilities to support others in their own healing, growth and personal discovery of their true essence.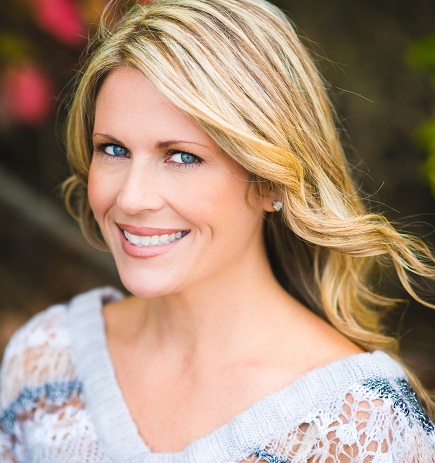 It is through my readings and the opportunity bestowed upon me to channel Spirit that I am able to share this gift with others. I am completely and utterly honored, humbled and eternally grateful to be able to "serve" in this way. I share with you my story as a testament to a truth so powerful and so real that it feels like a disservice to be kept to myself. We are all "Mediums" in that we are conductors of energy, channels in which Spirit is able to work through. I encourage you to allow the Light in. Once you embrace the role Spirit desires to have and is able to play in your own life you will never be able to deny "IT'S" presence again …… nor will you ever want to. God Bless YOU.
In Love, Light & Blessings,
Meagan Sandstedt